ELECTION INTEGRITY
vs.
'BASELESS CLAIMS'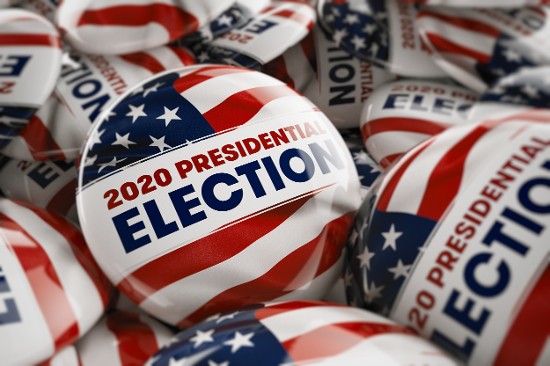 ______
'For all have sinned and fall short of the glory of God.'
-Romans 3:23
_____________
FOX News agrees to pay $787M
to Settle Dominion False 2020 Election Claims Case;
'FOX has admitted to telling lies,' Voting Systems CEO says
-Deadline, April 18, 2023
_________
California's Shasta County to remove
Dominion electronic voting machines
-The Guardian, March 4, 2023
(Note: This article is an example of Fake News.
It advances as fact, without evidence or citing sources,
that the 2020 presidential election was won
fair and square by Joe Biden,
Dominion electronic voting machines are 100% trustworthy,
and 2020 election result-deniers are either liars and/or fringe-thinkers.)
____________________
Court votes to remove voting machines
from elections in Arkansas County District
..
'Machines do not read the names on the ballots,
instead they scan barcodes,
which humans cannot read ...
they utilize proprietary software
that we are not allowed to examine ...
voters cannot verify that their vote
is being counted properly
as mandated by state law.'
.
-Col. Conrad Reynolds
Arkansas Voter Integrity Initiative Inc.
..-Western Journal, January 14, 2023
___________________________________
On the 2020 Election:
.
William Barr
Trump Administration Attorney General
.
'There is only one way to avoid the kind of hostility and resentment
that might rend the nation over an election --
and that is to ensure the election's integrity ...
[T]he pivotal fact about election fraud
is that it is extremely hard to detect and rectify after the voting ...
[C]oncerns about fraud are well founded and remain valid ...
neither the DHS nor FBI experts saw any basis
for the assertions that the [Dominion] machines
had been rigged in some way ...
the core question was whether the machines accurately
counted the paper ballots that were fed into them ...
[N]o material discrepancy came to my attention.'
.
Excerpts from 'One Damn Thing After Another --
Memoirs of an Attorney General (2022)'
____________________
Sydney Powell
former Assistant U.S. Attorney, Appellate Section Chief,
author,
'Licensed to Lie --
Exposing Corruption in the Department of Justice'
.
'... I was a federal prosecutor for 10 years.
I represented the United States government in more than 350 federal appeals.
We had more evidence that this election was stolen
than most people are sitting in prison right now on the basis of ...
it's the fact that people are just saying there's no evidence or it didn't happen
is a abject refusal to look at reality with any objectivity and study the evidence.'
.
Excerpts from Testimony to the January 6 Committee
___________________________________________________________
NEWS FLASH:
IN 2000, 2004 & 2016 --
DEMOCRATS WERE
THE
'ELECTION DENIERS'
(Ten minute video snippets of Democrat election deniers touting
________.
The Bush-Kerry 2004 Presidential Election
Investigation Documentary
.
.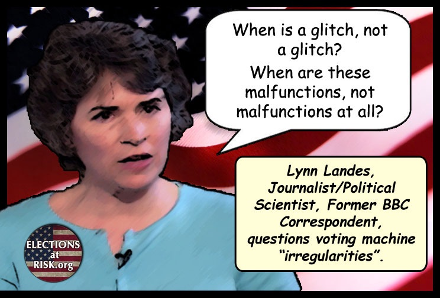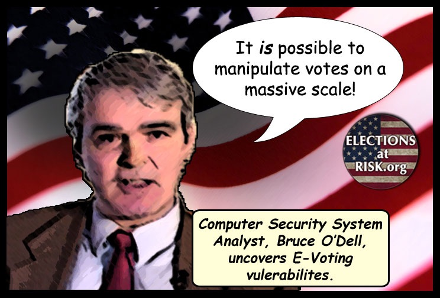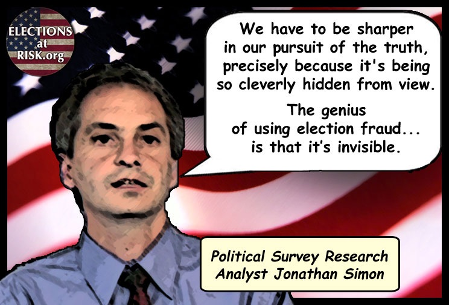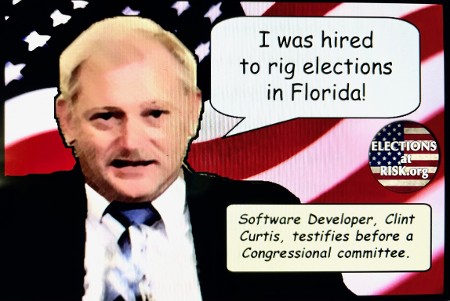 'Baseless claims'? -Screenshots/'Stealing America: Vote by Vote'
_______________
'Stealing America: Vote by Vote'
Narrated by Peter Coyote
Directed and produced by Dorothy Fadiman
90 Minutes / Free viewing
The 2008 award-winning documentary investigated
eyewitness reports of alleged vote manipulation
in the 2004 Bush-Kerry presidential election.
ElectionsAtRisk.org Warning: 'The 2022 Election is at Risk'
Democrats questioning the integrity of electronic voting machines
+++
'What's Going On?'
'For more than 20 years, exit polls accurately predicted U.S. election results.
Over the last ten years,
that reliability has progressively disappeared.
What's going on?'
-Stealing America: Vote by Vote (2008)
___________

_______________
AND IN 2022
.
'What's Going On?'
-Newt Gingrich (2022)
As of November 10th, electronic voting machines in California
were still processing midterm election ballots. But nationwide,
nearly six million more Americans had voted for Republicans
to fill House seats than they did for Democrats --
yet Republicans still lost many races:
'I've never been as wrong as I was this year ...
it makes me challenge every model I'm aware of ...
not gaining very many seats makes you really wonder
what's going on?
I want to know where did those votes come from?'
-Newt Gingrich in Epoch Times
+ + +
2022 House midterm election final vote count:
Democratic votes: 51,476,068 (47.8%)
Republican votes: 54,505,461 (50.6%)
Total: 107,653,515
House seats: Democrats 213 -- Republicans 222
_______________
According to Cook Political Report,
in the 2022 midterm election,
over 3,000,000 more voters
-- Republican, Democrat, Independents --
voted for House Republican candidates
than for Democrat candidates
________________
'What's Going On?'
-Marvin Gaye (1972)
.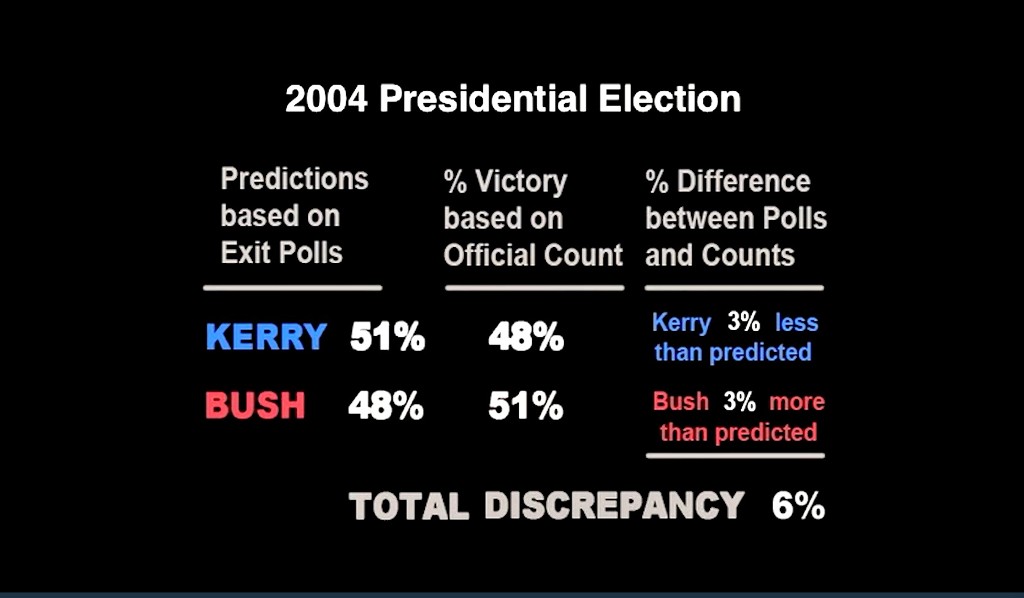 What's Going On? The exit poll prediction percentages were exactly flipped in the final offical vote count for the Bush vs. Kerry 2004 presidential election. -Stealing America: Vote by Vote. -Screenshots/Stealing America: Vote by Vote
__________________________________________________________
Where was the press, the pulpit? *
'HOW DO YOU KILL ELEVEN MILLION PEOPLE?
So why, for month after month and year after year, did millions of intelligent human beings
--- guarded by a relatively few Nazi soldiers ---
willingly load their families into tens of thousands of cattle cars
to be transported by rail to one of the many death camps scattered across Europe?
How can a condemned group of people headed for a gas chamber
be compelled to act in a docile manner?
The answer is breathtakingly simple.
And it is a method still being used by some elected leaders to achieve various goals today.
HOW DO YOU KILL ELEVEN MILLION PEOPLE?
LIE TO THEM.'
'How Do You Kill 11 Million People? -- Why the Truth Matters More Than You Think'
© 2011 by Andy Andrews
*Where was the press, the pulpit?
_________________________
Page Contents:
Hillary Clinton -- Election Denier / About Election Integrity
Election Integrity vs. Baseless Claims
First Witness: Ronny Jackson / Second Witness: J. Alex Halderman
Third Witness: Clint Curtis / Fourth Witness: Dorothy Fadiman
_________________________________________________________
.
'Election Deniers,' 'Conspiracy Theorists' and 'The Big Lie.' Oh My!
(as sung to the tune of 'Lions, Tigers and Bears, Oh My!' -Wizard of Oz)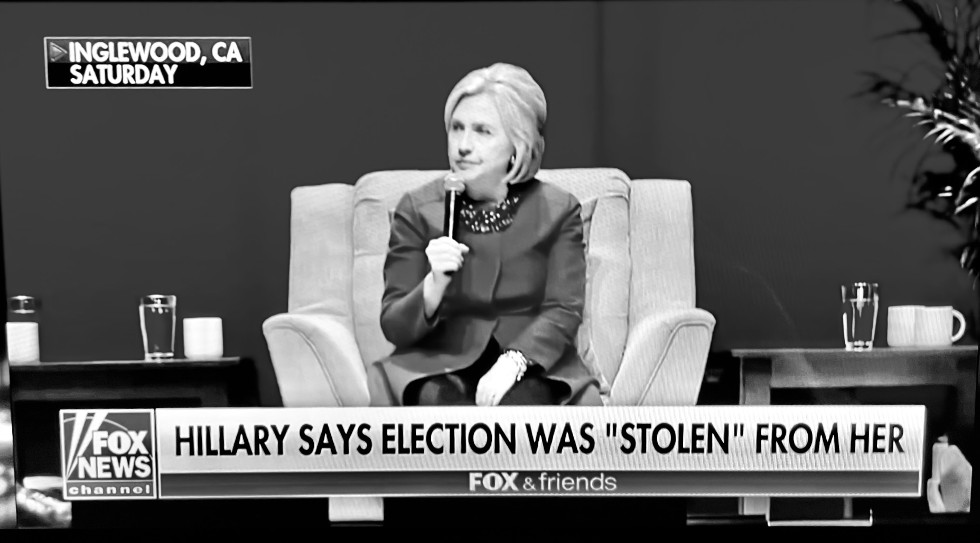 -Screenshot/YouTube
Election Deniers 101: Hillary Clinton -- '... you can have the election stolen from you,' says the former Democratic presidential candidate after her 2016 presidential campaign loss. 'Russian collusion,'' 'illegitimate president,' 'Russian asset' and other false accusations were published and propagated by Democrat-run media at president Donald Trump.
Since the 2000 Bush-Gore presidential election (see film clip: Ten Minutes of Democrats Denying Presidential Election Results) Democrats wrote the playbook for 'election deniers' -- which includes Senate opposition to confirm state electoral vote certifications and attacks on electronic voting machine integrity.
Trump was vindicated March 22, 2019 in the costly Muller investigation bottom line:
'... the Special Counsel assembled a team of 19 attorneys ... approximately 40 FBI agents, intelligence analysts, forensic accountants ... issued more than 2800 subpoenas ... executed nearly 500 search and seizure warrants, obtained more than 230 orders for communications records ... interviewed approximately 500 witnesses, including 80 before a grand jury ...' (p. 13)
'... the investigation did not establish that members of the Trump Campaign conspired or coordinated with the Russian government in its election interference activities.' (p. 5)
'The investigation did not identify evidence that any U.S. persons conspired or coordinated with the IRA [Internet Research Agency, i.e., Russia social media campaign based in St. Petersburg, Russia]. (p. 4)
-The Muller Report
________
Extra! Extra! Extra!
Hillary Clinton Did It
Her 2016 campaign manager says
she approved a plan
to plant a false Russia claim
with a reporter
-Wall Street Journal, Editorial Board, May 20, 2022
_______________
Americans have a right to trust each election's vote count.
Americans have the right to know their legal vote -- their ballot -- is counted accurately and securely. That their vote won't be changed.
Are we being brainwashed to accept elections like playoff games? Your playoff team loses because the so-called winning team got a second chance to score due to a bad or missed call by a referee (or umpire). They won unfairly. And they know it. Mad? Yes, but
'that's the way the ball bounces.'
The Bible says God in His sovereignty grants men and women wisdom. And wisdom was granted to the founding fathers of our nation to inscribe on parchment that the citizens of this country have the power and right to vote.
Therefore it is a sacred honor entrusted to us to ensure each legal vote cast is counted and retained accurately.
This page is dedicated to following facts, separating wheat from chaff, truth from lies. Stay with us.
_______________________________________
Election Integrity vs. 'Baseless Claims'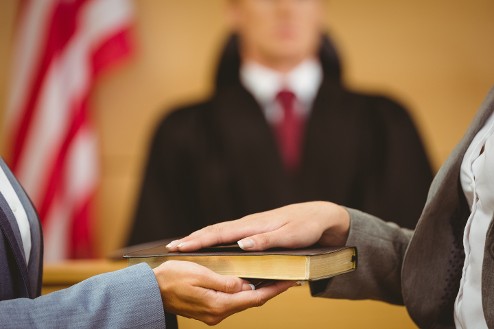 Is claiming 2020's presidential election was stolen from Trump a 'baseless claim'?
First Witness:
'When I went to sleep on election night, President Trump was winning handily. He was up big in states like Florida and Texas, as well as other traditional blue states that President Trump had won four years earlier: Michigan, Wisconsin, and Pennsylvania. Then, in the wee hours of the night, the ballots started coming in from everywhere. Truckloads were delivered in certain Democrat-controlled cities, and they were counted with little to no oversight.
Suddenly, the vote started changing, and Biden started taking the lead in some of these places. From that point forward, I felt confident that there was some level of fraud involved that needed to immediately be investigated. As the weeks and months have passed, it is even more obvious to me that that was the case.
... I believed the Constitution had been violated by the states in question, and it was my duty as a representative in Congress to say so.'
-Excerpt from 'Holding the Line -- A Lifetime of Defending Democracy and American Values,' by Ronny Jackson (R-Texas), U.S. Congressman; served as physican to the president in the Obama and Trump White Houses, former Secretary of Veterans Affairs, retired U.S. Navy Rear Admiral.
_____________________________________
Election Integrity vs. 'Baseless Claims'
Dominion, Smartmatic electronic voting machines
-The Young Rascals
(as sung to electronic voting machines)