.
August 2023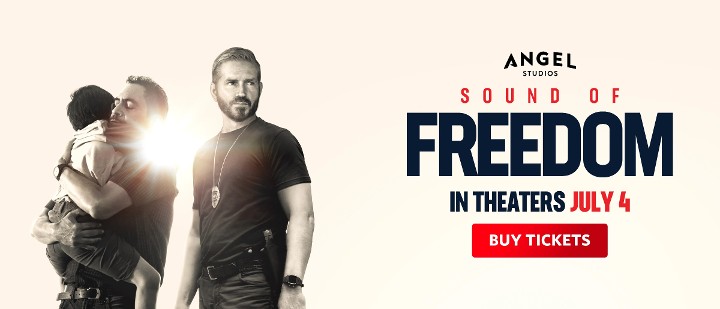 . 'Sound of Freedom' -- Official Final Trailer here. For more information, theater times near you, here.
___________________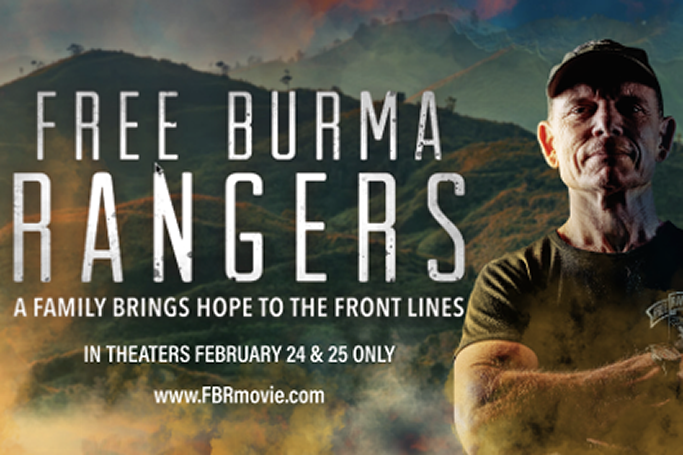 For more information on Free Burma Rangers ministry and
documentary (2020), see here.
+ + +
May 2023
_____________________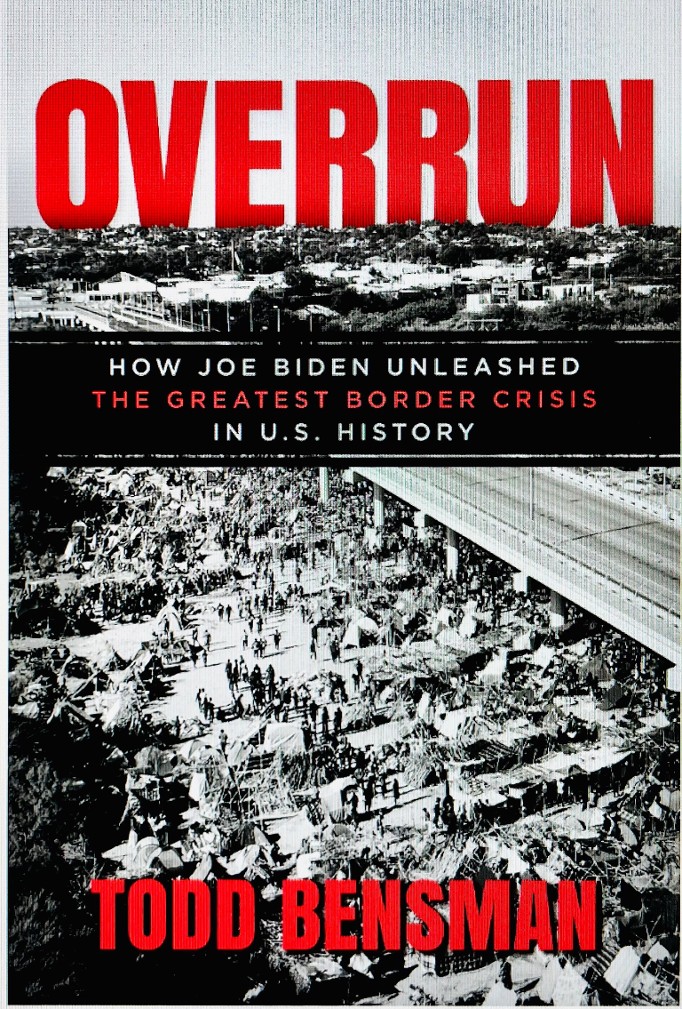 Book publication date: February 21, 2023. President Joe Biden's undeclared 'open border policy' translates to his dereliction of duty as thousands of undocumented, unaccompanied foreign children are at risk to the evils of human and drug trafficking. It has been estimated 85,000 migrant children released into the U.S. are unaccounted for -- under the Biden and vice-president Kamala Harris watch. Biden-Harris have encouraged the embedding of undetected terrorists and criminals into our towns and cities. While increasing homelessness here in the U.S. with the unvetted, unexamined and unvaccinated poor migrants pouring across the border -- Biden-Harris are putting documented, working American citizens at risk.
'OVERRUN provides the first full account of the worst mass immigration border crisis ever to strike the United States, how and why the administration of President Joe Biden unleashed it, how it has forever altered the nation, and what voters and all future leaders need to comprehend in order to finally end it.' -Amazon
________________________
March 2023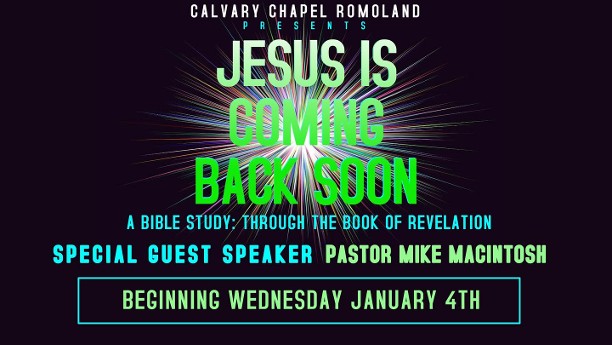 Calvary Chapel Romoland Revelation Series
_____________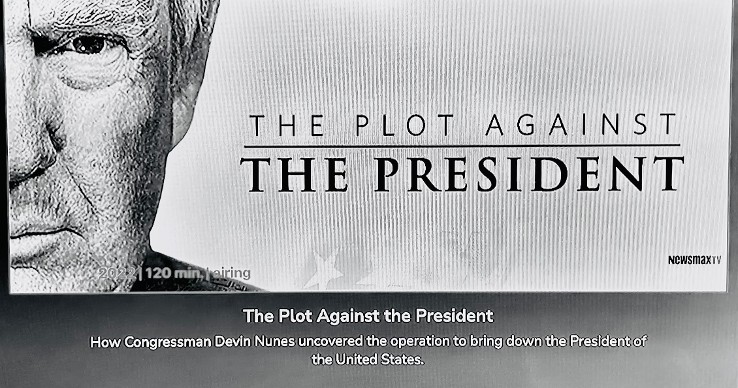 February 2023:
"... 'Jesus Revolution' provides a much-needed jolt of hope." -Christian Post
In theaters February 24.
Jon Erwin on location for Jesus Revolution baptism scene:
'I've never felt a day like that'
-Movieguide 2/20/2023
---
_______
Also notable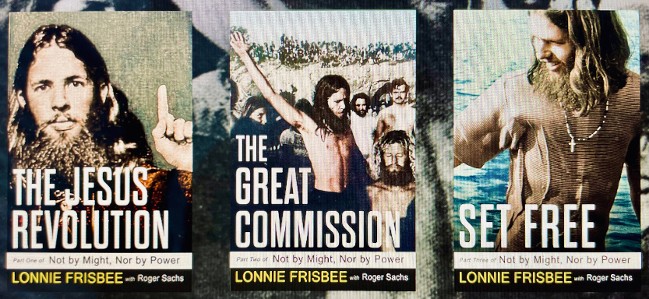 For more information on the life and ministry of Lonnie Frisbee,
view dedicated website that offers the three-part authorized biographical book series written by Roger Sachs.
'Ministering with Lonnie was like being with Jesus.' --Kenn Gullicksen
.

_________________________________________
November 2022: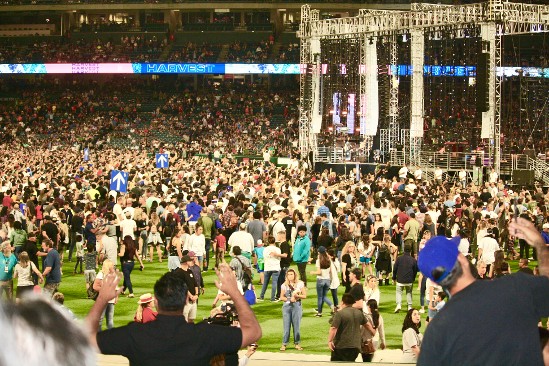 SoCal Harvest 2019. -File photo InterChurch News
____________________
October 2022: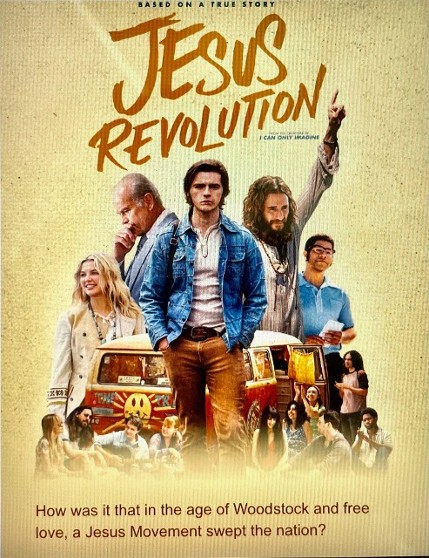 __________________________
.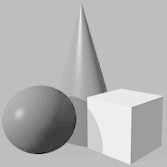 September 2022: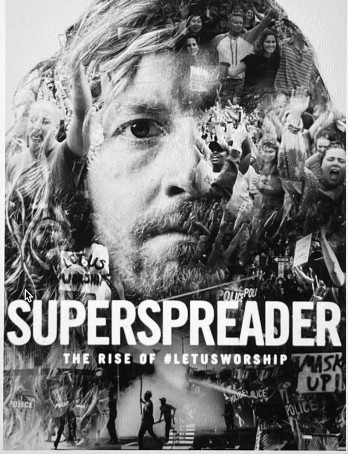 -Screenshot/Superspreaderfilm.com
'Though an army encamp against me, my heart shall not fear;
though war arise against me, yet I will be confident.' -Psalm 27:3
____________________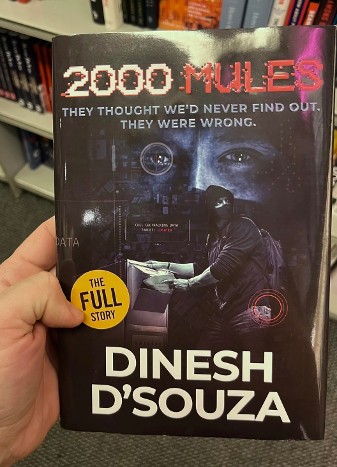 -Screenshot/NPR
_________________________________
InterChurch News -- FILM REVIEW: '[S]election Code,' (2022), directed by Matthew Thayer, produced by Mike Lindell, [S]election Code is an excellent election-integrity documentary focusing on the experience of Tina Peters, a Gold Star mom, cancer survivor and elected County Clerk in Mesa, Colorado.
According to the film, Peters made a backup of Mesa County's Dominion Voting Machine server in 2021 following a local election -- before the server was set to be updated -- and after Democrats unexpectantly swept their April 2021 city council race (especially concerning to Peters was a candidate announced victory 30 minutes before Peters knew).
Since then, according to the film, her life has been upended. She was labeled a 'conspiracy theorist' promoting 'the Big Lie' by mainstream media and subsequently arrested. The film convincingly portrays Peters as a fair-minded, rational County Clerk outgunned while bravely attempting to protect election integrity.
[S]election Code presents a strong argument via a collection of film clips, on-record interviews and public comments over the years of the potential to manipulate electronic voting systems and proposes elections can be determined by one person -- the person who writes the code.
The trial between Dominion Voting Systems and Mike Lindell, My Pillow scheduled for April 2023 should be a gamechanging moment in American history.
The film runs 1:01:35. View film for free here.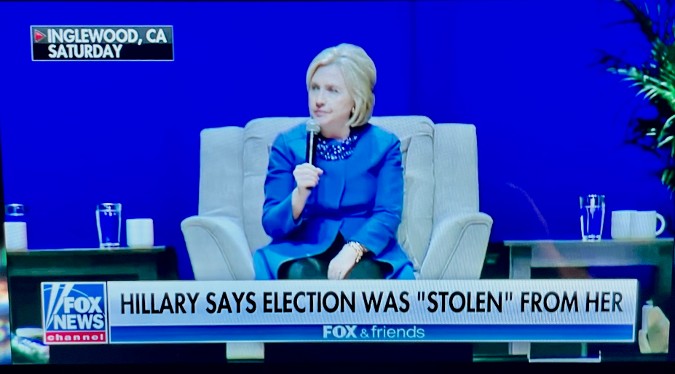 -Screenshot, '[S[election Code.'
___________________
June 2022:
_________________
Kenn Gullicksen: The Beginnings of the Vineyard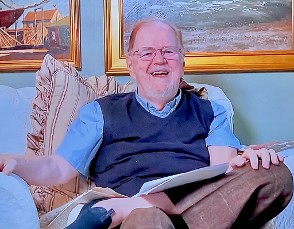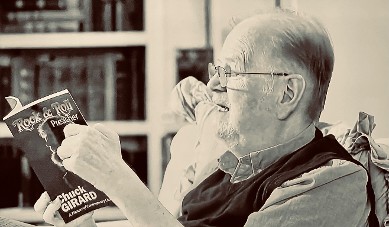 InterChurch News -- FILM REVIEW: Kenn Gullicksen: The Beginnings of the Vineyard (premiered December 10, 2021). Recorded for a Vineyard Christian Fellowship leadership conference and included in their Legacy video series, the Vineyard's founding pastor Kenn Gullicksen, 76, (above) delivers a prepared armchair presentation from California of his insights and experience in ministry.
Gullicksen emphasizes teaching line-by-line through the Bible and the strength of Vineyard beginnings was selecting and cultivating home Bible study leaders. He reflects on Calvary Chapel Costa Mesa's beginnings and baptisms, the first Vineyard fellowships in West L.A., and Sunday church sevices at Will Rogers Beach.
He recalls having 24 jobs prior to becoming an assistiant pastor at Calvary Chapel Costa Mesa. For example, Gullicksen served as an Air Force medic in Alaska after high school graduation -- and led people to the Lord on and off the base.
Gullicksen cites a Lutheran youth camp event featuring charismatic renewal movement leader Larry Christenson where Gullicksen and other high schoolers were baptised in the Holy Spirit and spoke in tongues. He considers that youth camp experience one of the most dynamic spiritual moments of his life.
The 58-minute narrative includes reflections on Joanie -- his wife of 52 years; Lonnie Frisbee, Chuck Smith, Chuck Girard, Pat and Debbie Boone, Al Kasha, Larry and Pam Norman, Bob Kardashian, Pepperdine University, Keith and Melody Green, the Green-Smalley plane crash tragedy, and Bob Dylan.
He saw Keith Green raise his hand to accept the Lord at a home Bible study, Bob Dylan attend discipleship classes for four months as a new believer ... Bob Kardashian saved via the Vineyard ministry.
Reading from 'Rock and Roll Preacher,' a memoir by Chuck Girard of Love Song, Gullicksen echos Girard's experience in the beginnings of the Vineyard Movement: inviting Gullicksen to Los Angeles to lead a Bible study in Girard's Sun Valley home, the Bible study expands into other homes of regular folks and celebrities, a Women's Club in the Valley -- the time Gullicksen called to share the name of the growing fellowship of believers -- Vineyard.
John Wimber, who became the Vineyard Movement's recognized leader based in Anaheim, is not mentioned in this narrative. His story is covered in other Legacy videos. A part II or III series in Gullicksen's life of service would be helpful.
Note: Gullicksen relocated from Calvary Chapel Costa Mesa and founded the Vineyard -- and then he would move on. He went full circle. In 1998, Gullicksen returned to West L.A. as the founding pastor of Sojouners Church -- a Calvary Chapel. Chuck Girard at times led worship. However, citing health issues, Gullicksen delivered his last sermon as pastor of Sojourners Church on March 4, 2001.
It is well worth an hour to sit and hear this page of Jesus Movement history from a soft-spoken man used by God to bring and encourage many souls into a genuine faith in Jesus Christ -- and be forever grateful. -June 7, 2022/YouTube Screenshots
_______________________________________
May 2022:
April 2022: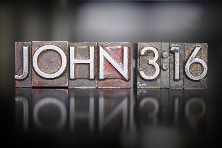 _____________________________
March 2022: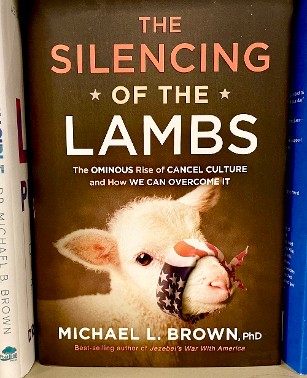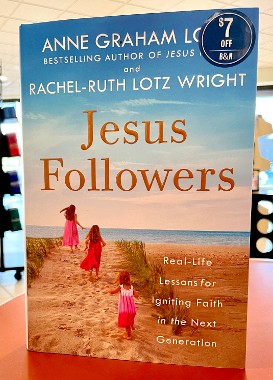 New Christian-Living books
_______________
Mary Poppins
Spring Musical presented by Woodcrest Christian School Drama
March 4, 5, 10, 11, 12
Outstanding production (again) by Woodcrest Christian School. Set designs, orchestra, and superb performances by Audrey Kell (Mary Poppins), Brandon Lee (George Banks), Lillie Ibbetson (Miss Andrew) and James Garcia (Von Hussler) made for an impressive, delightful experience for those fortunate to be in attendance. Directed by Teresa Bickett. Vocal Director: Victoria Woolridge. Choreographer: Kylie Mejia. Orchestra Director: Ben Halsne. -Photo by InterChurch News
January 2022:
December 2021: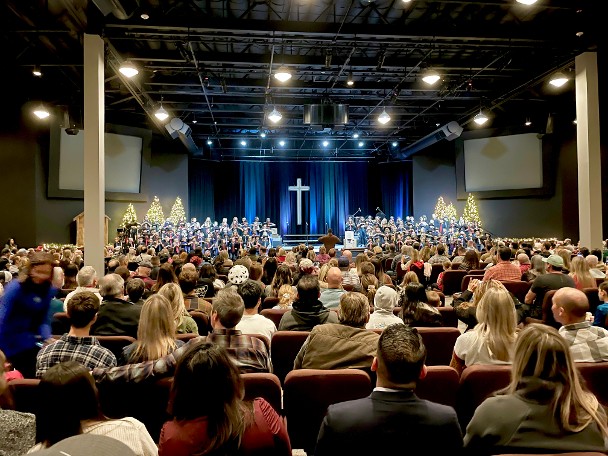 'We Three Spies' was a 'classified Christmas adventure'
presented by Linfield Elementary School
at Sunridge Community Church, December 6th and 7th.
-Photo by InterChurch News
November 2021:
BOOK EXCERPTS:
'If you look at the masks that you buy in a drug store, the leakage around that doesn't really do much to protect you. Now, in the United States, there is absolutely no reason whatever to wear a mask.' -Anthony Fauci, USA Today, Feb. 17, 2020
'From the outset, hydroxychloroquine (HCQ) and other therapeutics posed an existential threat to Dr. Fauci and Bill Gates $48 billion COVID vaccine project, and particularly to their vanity drug remdesivir, in which Gates has a large stake. Under federal law, new vaccines and medicines cannot qualify for Emergency Use Authorization (EUA) if any existing FDA-approved drug proves effective against the same malady ... thus, if any FDA approved drug like hydroxychloroquine (or ivermectin) proved effective against COVID, pharmaceutical companies would no longer be legally allowed to fast-track their billion-dollar vaccines to market under Emergency Use Authorization.' -Robert F. Kennedy. Jr., 'The Real Anthony Fauci.'
____________________________________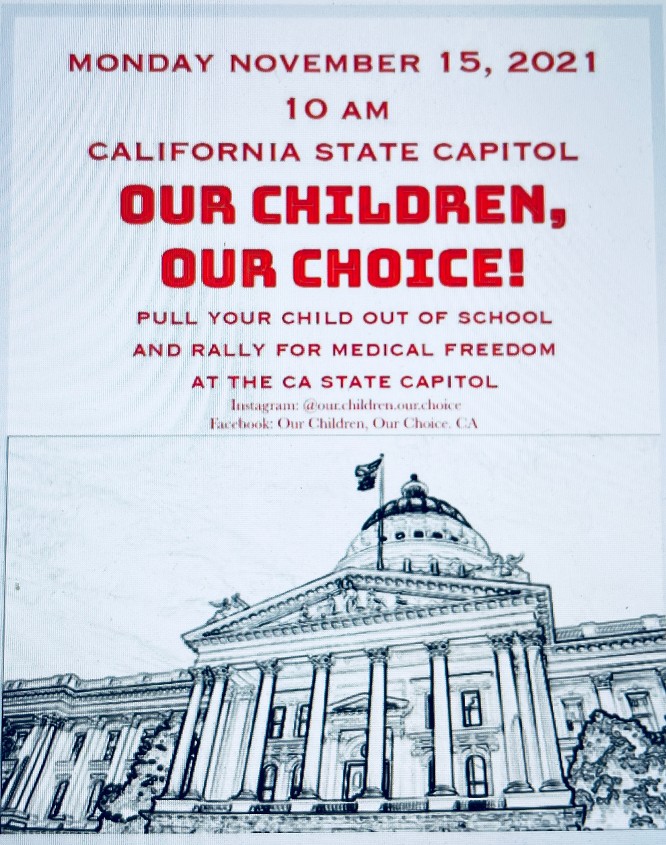 __________________
October 2021:
September 2021:
__________________________________________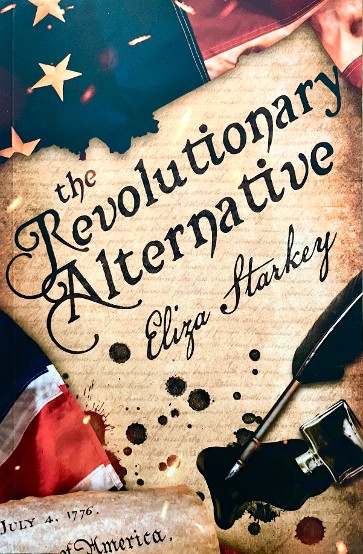 It's the one year self-publication (Sepember 19th) anniversary ot 'The Revolutionary Alternative' (© 2020) by then l4-year old author and homeschooler, Eliza Starkey, and it was celebrated with a book signing event at Temecula's Barnes & Noble bookstore.
'What If the British won the Revolutionary War?' is the theme of her 394 page book based on true patriots in the founding of our nation. The at times jawdropping novel begins with the British hunting, arresting and executing patriots. Here's the first paragraph:
'The streets of New York pulsed with nervousness and fear. It had been six months since England had won the War of Colonial Rebellion, and the empire had quickly tightened its grip on the colonies, never wanting to release its hold. British redcoats marched up and down the streets in precision, ready to put an end to rebellious behavior and attitude. And it was working.'
+++
Available at Goodreads, Amazon and -- Barnes & Noble.
___________________________________________
July 2021:
June 2021:
________________________________________________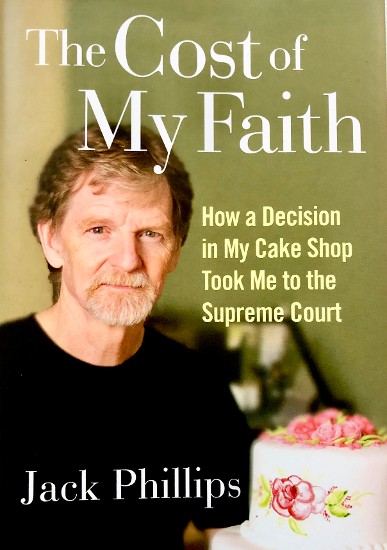 If mainstream media tells you a tolerant, open society is the objective of the LGBT and the Left, read Jack Philips' firsthand account of the intolerance, threats and lawsuits he endures. Available at Goodreads, Amazon and Barnes and Noble.
_________________________________________
April 2021:
March 2021:
____________________________